Inherent Health resides in all of us as an intelligence greater than our own mentality.  This deep inner Health is never lost and is the true center of all healing processes.  Biodynamic Craniosacral Therapy (BCST) provides a reliable means to access this deep Health in order to resolve trauma, stress and other causes of physical and psycho-emotional suffering.
In his 30+ years of teaching and clinical practice, Gary Peterson, RCST®, has developed a hands-on, energetic clinical approach that blends BCST with prenatal/birth therapy, Polarity Therapy, trauma therapy and  elements of somatic experiencing and polyvagal theory.  He has studied extensively under Franklyn Sills, Anna Chitty and the late Ray Castellino, and attended workshops with Peter Levine, Stephen Porges, James Oschman and other leaders in the fields of trauma resolution, neuroscience and energy medicine.  At the urging of some of his students and clients who are also psychotherapists, Gary saw the value of bringing the unique skills and understanding of BCST to the psychotherapy community.
In order to consolidate the elements of the BCST program that are seen to be most useful for psychotherapists, he re-arranged his BCST Foundation Training and put the "psychotherapy-friendly" material in the beginning of his BCST Foundation Training, taking up the first 8 modules.  Psychotherapists will join the other BCST Foundation Training students during this portion, to learn these unique skills.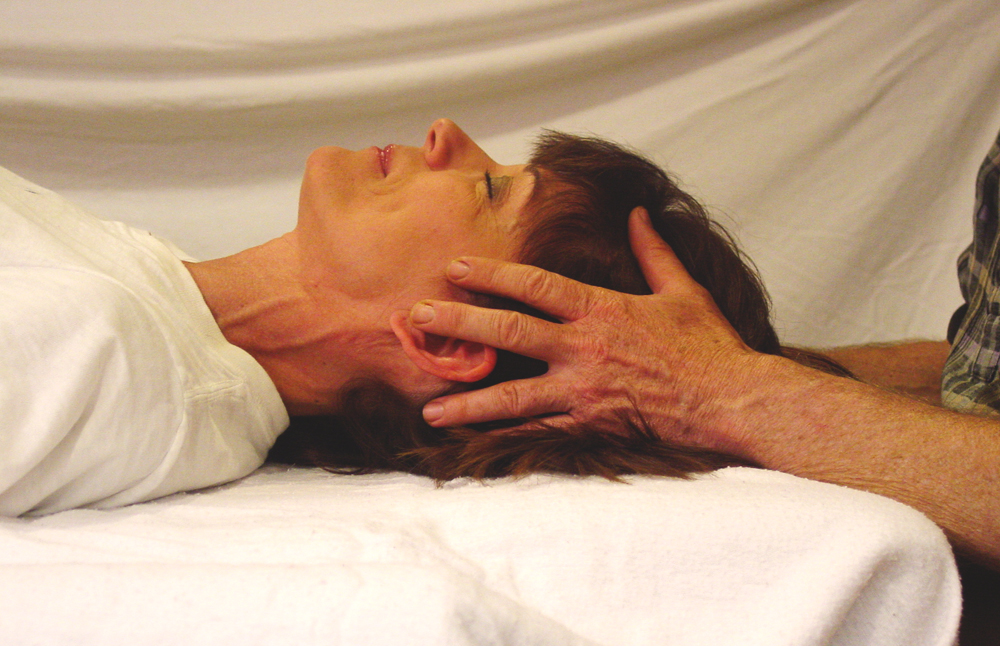 A NOTE FROM GARY ABOUT THE TRAINING
I try to create a learning environment that is safe • comfortable • engaging • experiential • fun • resourcing • partnership-oriented (non-hierarchical) • diverse • inclusive
We'll do hands-on trades and other experiential exercises every day, and we welcome everyone's insights and wisdom to enrich the learning.  Among the many uniques aspects of the training, you will learn:
• Skills of being and relationship
• The practitioner neutral
• The window of presence
• Harmonic resonance
• Body-centered verbal skills
• Tracking subtle motion
• You'll also learn how to palpate (sense) key nervous system structures, including:
The sympathetic ganglia chain • The parasympathetic terminus • The locus coeruleus • The amygdalae • The HPA axis • The nucleus ambiguous • The polyvagal complex
• And you'll explore the unique process of deepening into these subtle energetic experiences:
The tidal rhythms
The holistic shift
Levels of stillness
The Inherent Treatment Plan
2023 Classes
2023 Pre-Training Introductory Event
February 23-25, (3 days): Introduction to Biodynamic Craniosacral Therapy
(You can take this Intro with no obligation to take the 2-year training)
2023 Classes
Module 1: April 20-22, San Rafael Location:   Skills of Stillness, Being and Relationship
Module 2: June 22-24, Sebastopol Location:  Energy Fields and Their Subtle Motions
Module 3: September 7-9, San Rafael Location:  Inherent Health: From Stillness to Form
Module 4: November 9-11,  Sebastopol Location:  States of Balance and Stillness
2024 Classes
Module 5: January 8-10, San Rafael Location: Inertia, Shapes & Augmentation Skills
Module 6: April 4-6, Sebastopol Location:  The Nervous System: Bodywide Intelligence
Module 7: June 20-22, San Rafael Location: Working with Trauma and Chronic Stress
Module 8: August 22-24, Sebastopol Location: The Sentient Little One: Aware in the Womb
Register Here
TUITION IS $510 FOR EACH 3-DAY MODULE (CLASS) WITHOUT TABLE • $495 WITH MASSAGE TABLE DISCOUNT
WANT TO GET A PREVIEW OF THIS TRAINING?
YOU CAN TAKE THE INTRO TO BCST ON FEB 23-25 WITH NO OBLIGATION TO TAKE THE ENTIRE TRAINING.  It's a great way to check out the BCST approach and Gary's teaching style, to see if they work for you.
To register for the Introduction to BCST, click here and scroll to the bottom of the page