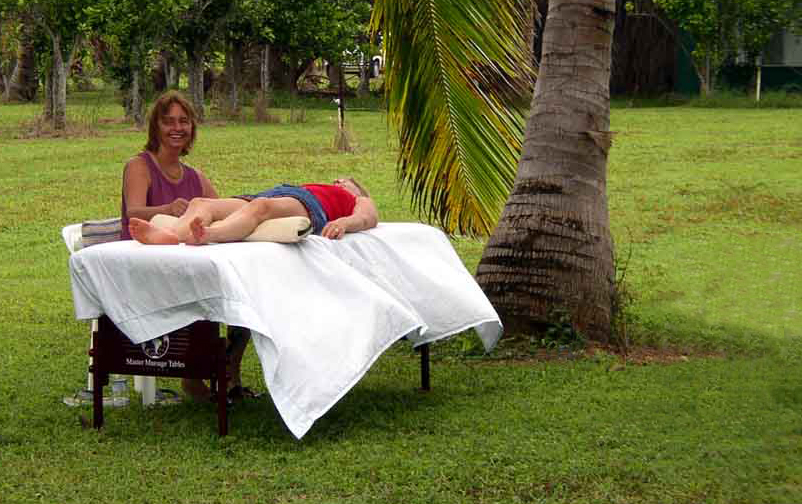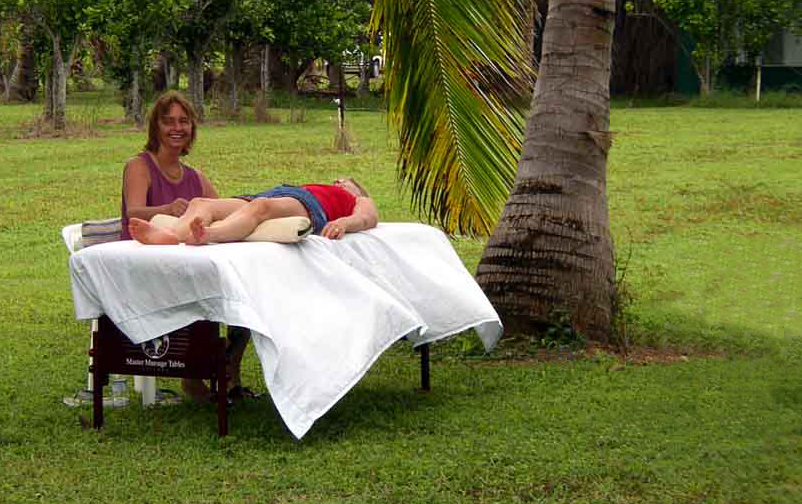 In addition to our ongoing programs in California, our next traveling class is:
September 18-22, 2019:  Special 5-day class in  Cleveland, Ohio 
Silver Tides: Biodynamic Skills for Working with the Aging Body and Brain
At:
The Heartfulness Meditation Center
5425 Warner Road, Suite 1A
Valley View, OH
From 10:00 am to 6:00 pm daily, except Sunday (1:00 pm – 6:00 pm)
I'm gonna go fix the Weed Eater, and then, I'm gonna do dog patrol. At 97, I gotta find ways to keep moving!
Lyn Byk, quoting Mr. B in her book of the same title

It is not true that people stop pursuing dreams because they grow old, they grow old because they stop pursuing dreams.
Gabriel García Márquez
I felt old and sick in my 20's.  That began to change when I realized that what had been lost could be found again.
Gary Peterson                              
Nobody grows old by living a number of years. We grow old by deserting our ideals. Years may wrinkle the skin, but to give up enthusiasm wrinkles the soul.   Samuel Ullman 
About the Workshop
Certain factors are critical for healing. Certain additional factors are critical for transformation. In this workshop we'll discover that healing and transformation are possible at any age, when these factors are acknowledged and given time and attention.  These qualities have a common thread – they are all aspects of a deep and abiding inner health, a health which is also the language of our core consciousness.
Here's a story about aging: In my 20's I was tormented by cycles of suppressed anger, depression and physical pain. I was floundering in alcohol and recreational drug abuse. Because I was a happy drunk, nobody really knew the agony I was in.  I was convinced that I was following my father's path, drinking hard and heavy, sinking lower, and dying before I made it to age 50.  If someone had told me that I'd live to be a healthy and active 73 year old, seeing 15-20 clients a week, teaching 1-2 workshops a month, traveling, playing sports, helping others whenever I could, I would have laughed and said, "pour me another one."  And if they had said I'd be teaching workshops on skills for working with the aging body and brain, I probably would have died, then and there!
Each of us has our own unique story about growing older. Each of us knows our own private ordeals in navigating a life woven with joys and successes as well as disappointments, illnesses, failures.  My own healing process has taught me that certain ways of seeing ourselves and the world we live in are conducive to well-being, while other ways of being are short cuts to pain and suffering.  As we age and natural erosion has its effects, it becomes increasingly important to walk a path that supports well-being.
Biodynamic Craniosacral Therapy, Polarity Therapy, trauma therapy and other energy therapy skills are powerful resources for the Silver Tide community. Perhaps 2/3 of my clients are 55 and over,  and in our session work,  positive  healing experiences happen on a regular basis for them.
I look forward to sharing these new insights, practices and skills with you when we meet on  September 18 !
Here are some of the areas we'll explore in working with the aging body and brain
The healing wisdom of the silver mind
The identification crisis
Belief system pathology
How acute becomes chronic and how to neutralize it
How aging re-capitulates early wounding and how to shift the patterns
Cancer doesn't kill you, karma does
What you hang on to becomes the nails in your coffin
Heart attacks don't kill you, karma does
The neuroscience of aging meets the youthfulness of energy therapies
Accidents don't kill you, karma does
The emotional intelligence of aging.
Memory issues……..huh?
Support: two (or more) oldies make a fully functioning person!
Crossing over: BCST Hospice skills for supporting transition
Sourcefulness II: Believe or don't believe, you're connected to your Source
Energy Exercises for all ages
About the Presenter
Gary Peterson is the founder of the STAR Institute and teaches the STAR Institute's Biodynamic Craniosacral Therapy foundation trainings around the U.S. Gary is a Registered Craniosacral Therapist (RCST ®) and approved teacher with the (BCTA/NA) Biodynamic Craniosacral Therapy Association of North America.
He has been teaching and practicing energetic therapies for over 35 years, and also teaches trainings in his own therapeutic modality (called Settling®). He teaches a variety of shorter workshops and classes in Settling®, Biodynamic Skills, birth imprinting and other therapeutic work with the nervous system.
Gary studied Biodynamic Craniosacral Therapy with Franklyn Sills, a longtime teacher and practitioner of the "Breath of Life" model advanced by Dr. William Sutherland. Franklyn Sills is the author of The Polarity Process, Being and Becoming, and Foundations in Craniosacral Biodynamics, Volumes 1 & 2.
Gary also studied Prenatal and Birth Therapy with Dr. Ray Castellino and works with babies, children and adults in private practice. His clinical practice is inspired by his increasing desire to understand and work with the deep causes of suffering found in shock and trauma to the nervous system. To help people relieve the effects of stress and trauma, Gary founded a school and clinic with centers in California and Colorado: The Settling Touch and Resource (STAR) Institute.
Gary's first book, due in print soon, is titled Settling: Simple Ways to Calm Your Nervous System.This self-help manual gives everyone a unique set of skills and understanding for regulating their nervous system in order to find balance and relaxation. Gary and his wife Bonnie have three grown children and live in Sebastopol, California.
Questions?
Contact Gary Peterson at
Registration
Register here using your credit card or PayPal account via Paypal's secure website. (Payments will appear on your statement as paid to Wellness Professionals.)
EARLY Early Bird (1st 20 people to register before June 15)
Early Bird   (By August 1)
Late Bird   (After August 1)
Share STAR Institute on your favorite Social Networks: